CROWN POINT — Lake County Commissioners awarded $4.4 million Wednesday in public works contracts.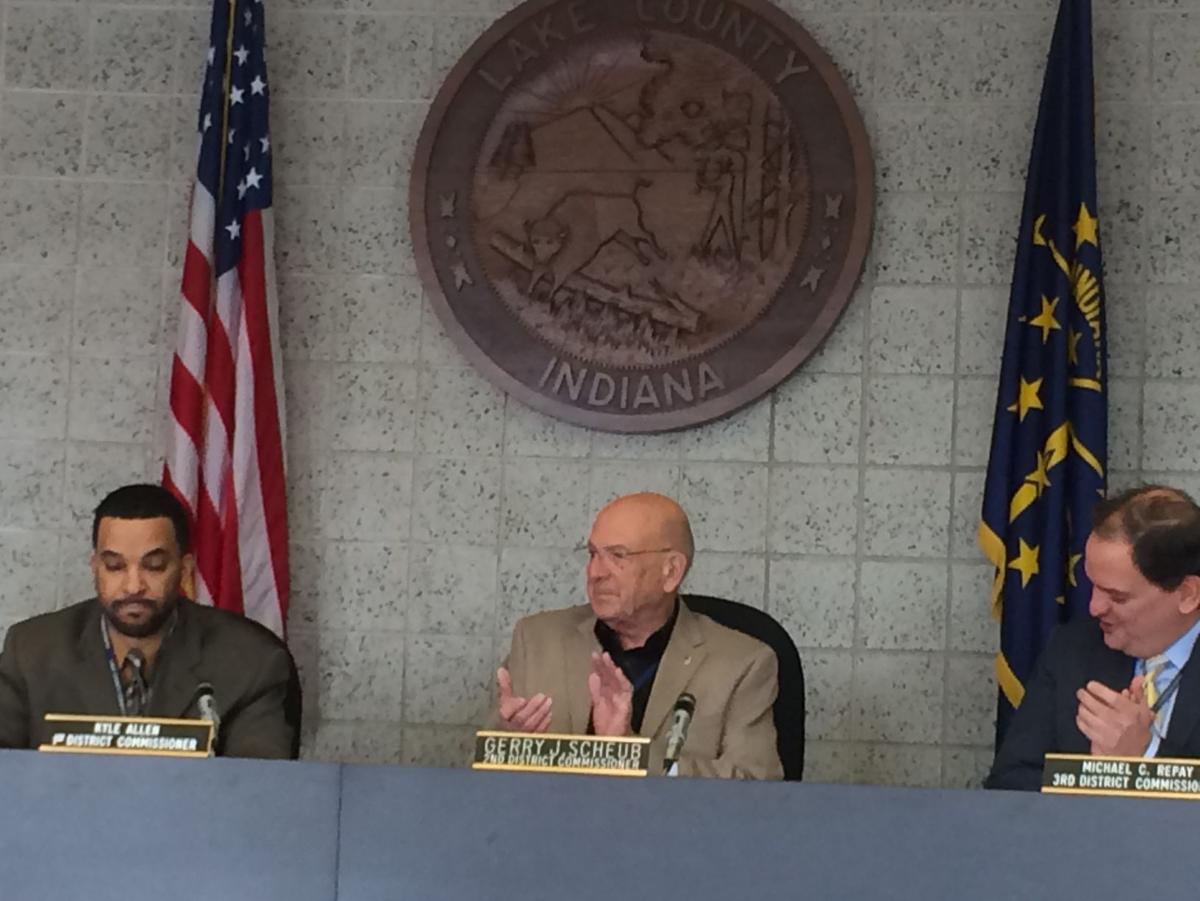 Commissioners postponed a decision this month on whether to reappoint Randolph "Randy" Palmateer, 37, business manager for the building and trades council, to a new term on the Northwest Indiana Regional Development Authority.
Commissioners voted to give Gariup Construction of Gary a $2.8 million contract to build new offices for the Purdue Extension and Soil and Water Conservation agencies on the front green of the Lake County Government Center at 93rd and Main Street, Crown Point.
The agricultural agencies now lease space at 880 E. 99th Court in Merrillville's Ameriplex. Officials hope to open the new complex at the end of this year.
Commissioners awarded $1.6 million to Korellis Roofing of Hammond to replace the roof on the 14-year-old Lake County Juvenile Justice Center on 93rd Avenue.
Palmateer's position on the RDA has became a controversy.
The Lake County Council last week voted to appoint Palmateer to a new term on the RDA board, which funnels millions of dollars in casino and state toll road fees annually into regional infrastructure projects such as Gary/Chicago International Airport.
It was a party-line decision with the council's two Republicans voting against Palmateer in the wake of Palmateer's arrest March 25 at a Hammond sobriety checkpoint.
Charges Palmateer was operating a vehicle while intoxicated from that arrest were reduced earlier this month to a reckless driving conviction under a deal the county prosecutor now says was too lenient in light of Palmateer's prior drunken driving arrest in 2011, which also was reduced to a reckless driving conviction.
Carter said his office missed the prior conviction because the Lake Station City Court failed to send Palmateer's 2011 conviction to the Indiana Bureau of Motor Vehicles to be entered on his permanent driving record.
The commissioners must also agree to Palmateer's new appointment.
James Nowacki, a Gary political activist, told commissioners Wednesday Palmateer isn't a good candidate for that job, not only because of his arrest, but also, "the suspicious pleading down, losing the records and pleading down again. You have to show a little more discipline than that."
Commissioners hired Jason Kniola as the new mental health director of the Lake County Jail. A consent agreement between the county and the U.S. Department of Justice requires better health care for inmates.
Kniola will be paid $56,191 for the remainder of this year and $96,328 a year for 2017 and 2018, the same amount of money budgeted for the prior director.