Do You Know Mark Leyva?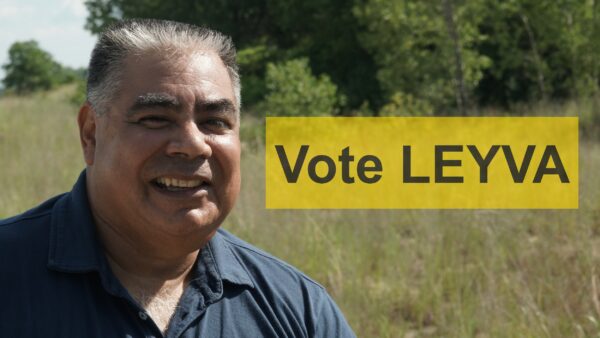 Do you want a political change in Northwest Indiana?
Are you tired of not being heard about issues that are the most important; Jobs, Healthcare, Right to Life, and Veteran Health?
For over 20 years, Mark Leyva has put Lake and Porter Counties businesses and families first, prioritizing these important issues which face every person, family, and business owner who resides in Northwest Indiana.
Mark is a fiscal conservative who believes that every person who is a taxpayer, rather than the government, know best how to make decisions with their money. Throughout Mark Leyva's career, he has led the fight against tax hikes, including his own political party. Mark's goal when he becomes a Congressman, is to cut taxes and let the people keep more than they earn. This will build a stronger community and a vibrant economy. His goals are your goals: drain the swamp, less government and less one-party power in Northwest Indiana. It's been too long since you and other taxpayers have been heard! Mark Leyva will be heard by the people who want change. Make Your Needs Heard! Vote Mark Leyva!
Mark wants to create more jobs in Lake and Porter Counties. The COVID-19 pandemic has impacted every person in our area. Many businesses had to close and restructure to open under the new rules to deal with COVID-19. Mark Leyva has been out visiting these businesses. He understands the complication and the cost and the loss during these troubled times. When elected Mark, will bring to Congress a new plan to grow businesses and bring the jobs to Northwest Indiana. He himself was a union carpenter, a union steelworker and he knows how important union jobs are to you!
Mark Leyva is proud that he worked alongside his fellow union brothers. He has the hands-on knowledge it takes to hear Your Voice–Union or non-union! Working with local businesses and unions, he will fight in Congress to help all jobs in Northwest Indiana! Make your Vote count for Jobs—real, good-paying jobs. Vote Mark Leyva!
God bless our Veterans! Many of these loyal men and women have given their lives to protect our great country. We cannot forget the families of those who gave all. Some who return home are not able to resume the lives they had before their service. They suffer from many health and physical problems that they need medical attention–not just through the VA, but through low deductible insurance that will provide them the care they need to truly bring them back home. Mark Leyva will go to Congress and vote for the Veterans locally and nationally to pass the bills needed for our Veterans! Mark has a son who is in the Army and he knows the importance of these needs firsthand. Make Your Vote count for our Veterans. Vote Mark Leyva!
The Second Amendment of our Constitution your right to own and use a firearm is under attack by the Left! The Democrat candidate wants to re-write this Second Amendment! Mark Leyva will fight for Your right to own a firearm under the Second Amendment. It's your right to own a firearm! Vote Mark Leyva!
Healthcare is always a hot issue during elections. Many candidates make promises. Healthcare is one of the largest complaints many Northwest Indiana voters have about the candidate they voted for. What happened to the campaign promises on healthcare? You won't have to ask if Mark wins the election. Mark Leyva wants to reform healthcare to make it available for those with pre-existing conditions and affordable for all families in Northwest Indiana. Mark will pursue this key issue for You! You want reformed healthcare, Vote Mark Leyva!